Understanding Network Monitoring
The networking process creates interdependency between computers, servers, network services and users. Companies that fail to monitor the health of their network may experience lower productivity, decreased inter-departmental communications and severe disruptions in customer service.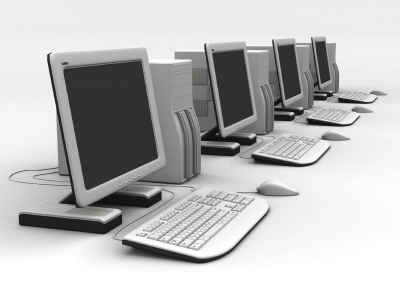 Network monitoring provides oversight to the comprehensive operational network systems through the implementation of a set of specialized software tools. Solutions for network monitoring are provided to ensure uninterrupted service availability while enhancing the performance of the hosts (servers) and other network components. Monitoring systems are most often implemented in large scale IT environments, but small businesses, IT managers, and even individual networks can take advantage of freeware network monitoring options.
How Network Monitoring Software Functions
The health of a network system is determined by its overall effectiveness. Monitoring software continually examines and identifies bandwidth, traffic bottlenecks, memory utilization, hard disk storage capabilities, and CPU efficiency.
Through regular operations, the system will send continual messages through the network to verify that each server is compliant with the requests. When the system detects abnormalities that occur outside a set of pre defined parameters, alerts are created and sent to specific locations to notify the appropriate administrator. Triggers would include slow or atypical responses or any other unusual behaviors.
Characteristics of Network Monitoring Software
Free network monitoring programs are feature rich and usually customizable to the user's specifications. Among the most common elements that most programs share include the following:
Network Monitoring Freeware Packages
There are numerous freeware network monitoring solutions available. Some of the more popular packages include:
A flexible alert engine offers system alerts in real time that can be simultaneously sent to multiple teams and customized to follow individual schedules even when the contact method is changed. Data is easy to see and interpret with the graphical interface which uses the industry standard Round Robin Database (RRD).
Networks are monitored 24/7 including CPU, hard disk, memory and intranet resources. The system also provides website monitoring functions for tacking traffic and other vital occurrences.
The software has auto discover capabilities and offers dashboard graphical representations. It is also highly scalable and is a true open source platform. 100,000 monitored devices and 1 million metrics can easily be accommodated. Both training and upgrade services are also available.
The Importance of Network Monitoring
Operating a sophisticated network without monitoring software invites sluggish system performance, bottlenecks and inefficient use of resources. With numerous network marketing freeware programs available, implementation and optimization of network resources is remarkably simple and very cost effective.